Some More News Clippings!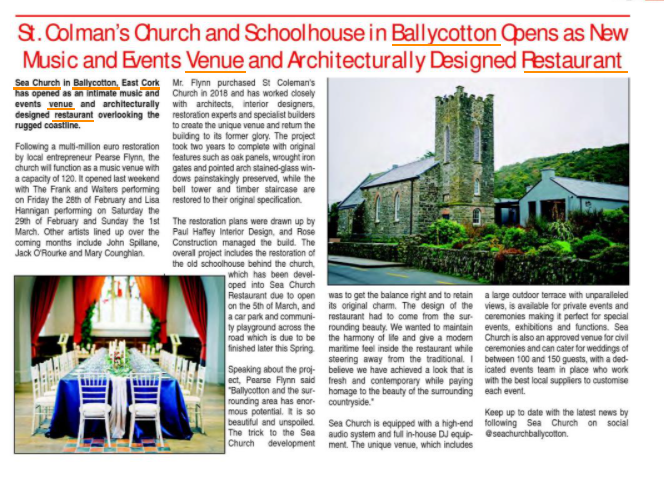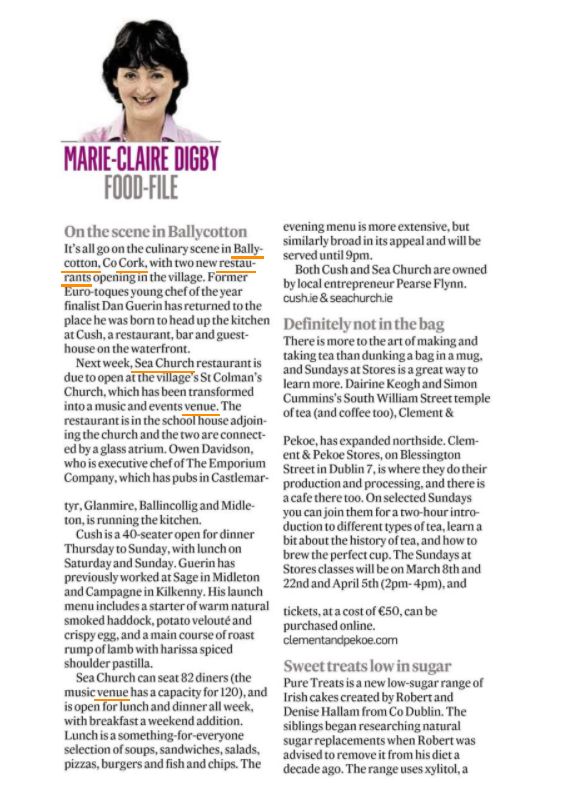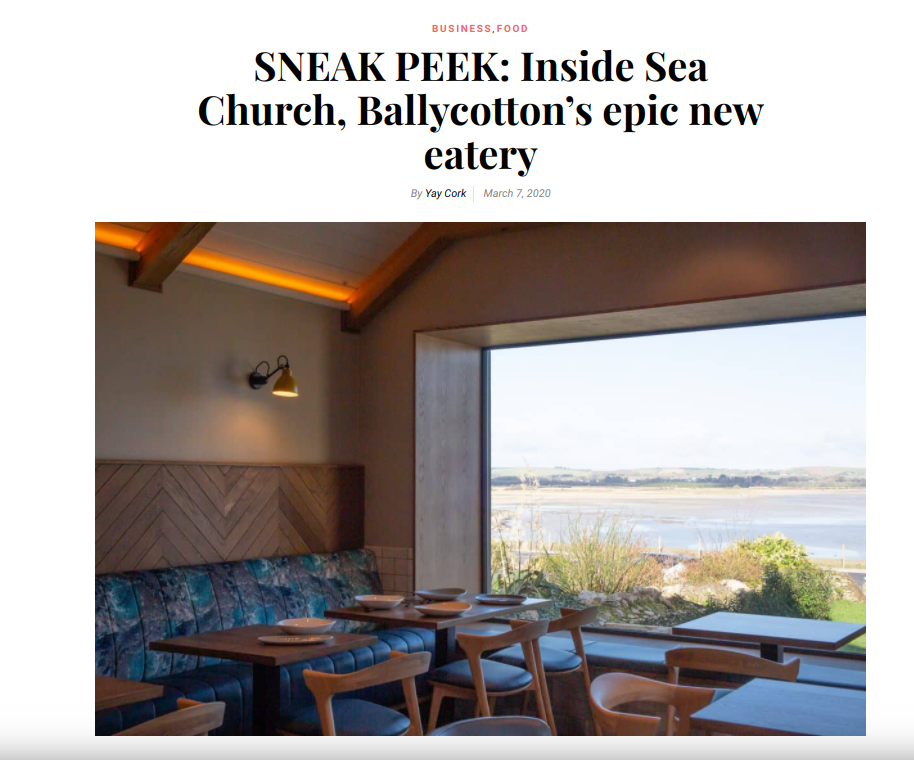 Food destination: Ballycotton, Cork
(excerpt from Irish Country Magazine)
For your next dining adventure, make your way to this seaside village in East Cork, home to two exciting new restaurants
As if you needed another excuse to decamp to a stunning seaside destination in Ireland, these two new restaurants are reason enough to start plotting your new visit. The coastal village of Ballycotton welcomes two new openings to its food scene, Cush Restaurant and Sea Church Restaurant.
Sea Church Restaurant has opened in the old schoolhouse in Ballycotton, with a glass atrium adjoining the building to what was St Colman's Church, and is now an iconic music venue.
The 82-seater restaurant has a laid-back atmosphere and a contemporary maritime decor. Sea Church's head chef Owen Davidson's food philosophy is about fuss-free dining using the best local Irish ingredients.
Lunch options include naturally smoked haddock chowder, a roast chicken sandwich with basil mayonnaise, and a classic margherita pizza with Macroom mozzarella. Weekend brunch choices such as eggs benedict, buttermilk pancakes with stewed fruit and maple syrup, and a classic Sea Church full Irish will no doubt attract the brunch crowd.
The evening menu features whipped Ardsallagh goat's cheese with crispy filo and tapenade, a mandarin and honey roasted half duckling with apricot stuffing, and a warm apple and calvados crumble. There will also be seasonal specials available across all menus to reflect the changing seasons.