Humbird w/ Luke Callen
August 11
@
8:30 pm
–
10:00 pm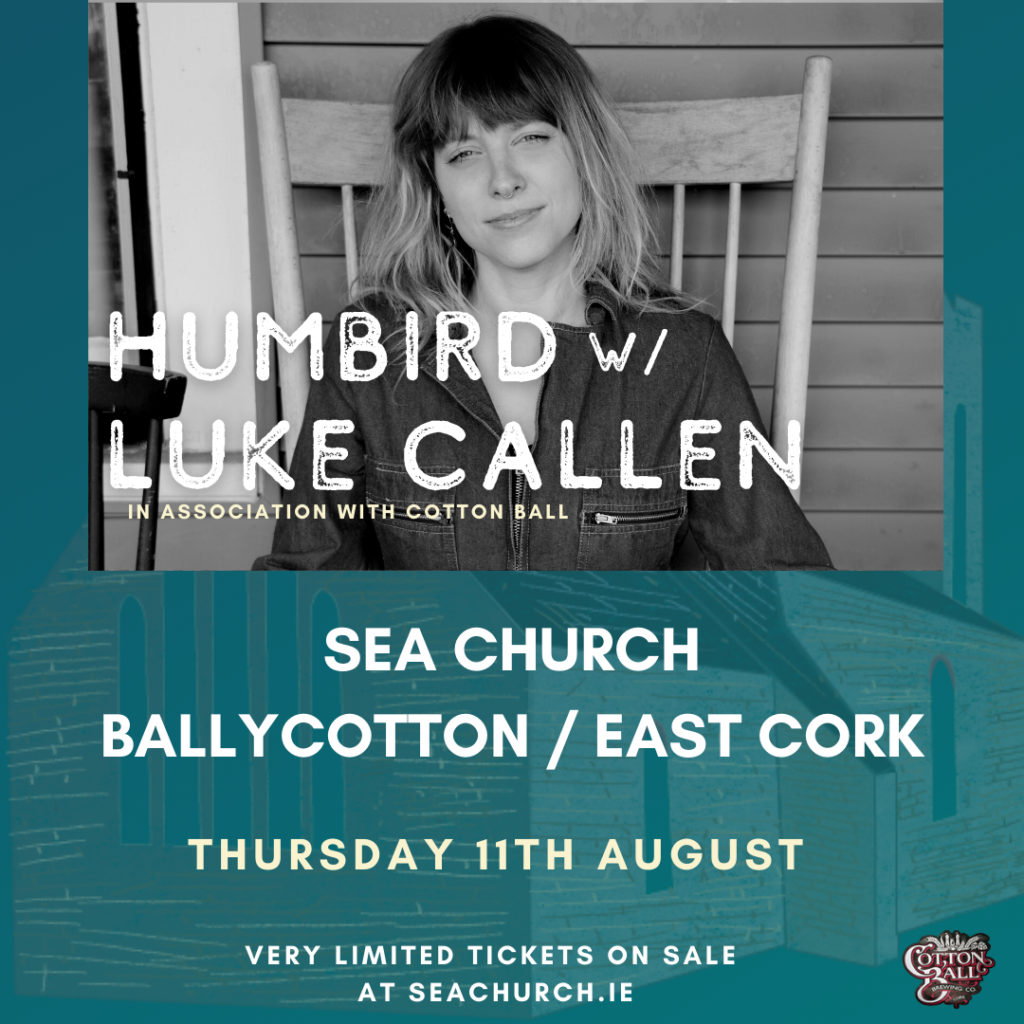 Humbird
Combining a wintry longing with the warmth of a familiar folktale, Humbird stretches between experimental folk and environmental Americana to embrace the unexpected. This music invites a refreshing dissonance into the house, it leaves breadcrumbs along the path and reflects light back at the stars. Humbird's debut album Pharmakon (Aug. 2019) is a "…an absolutely hypnotic listening experience" according to Folk Alley. Atwood Magazine describes it as music wrapped in "gentle rebellion".  
Find more below;
https://www.youtube.com/watch?v=eXYE1zla1lM – Humbird – Plum Sky
https://www.youtube.com/watch?v=xwxlH2Zl7OE – Humbird – Summer Storm For Charlotte [Live At Salon Sonics]
—
With an opening by Luke Callen
At the intersection of Harry Smith's Old Weird America – the songs of heartworn highways – and the tumult of today you can find the music of Luke Callen. The songs – equal parts tragic comedy and hopeless reverie – paint a picture of the places and people that make up his earthly home.  A poet – a player – a folk singer – Luke has traversed his country unraveling tall tales – short tunes and all that's hidden underneath. 
Find more below;
https://www.youtube.com/watch?v=3Trmx8vzB84 – Luke Callen – A Walk Out Of Doors
https://youtu.be/BD2R43YD_y8 – Duo w/Humbird – Live