HousePlants
June 24
@
8:30 pm
–
10:00 pm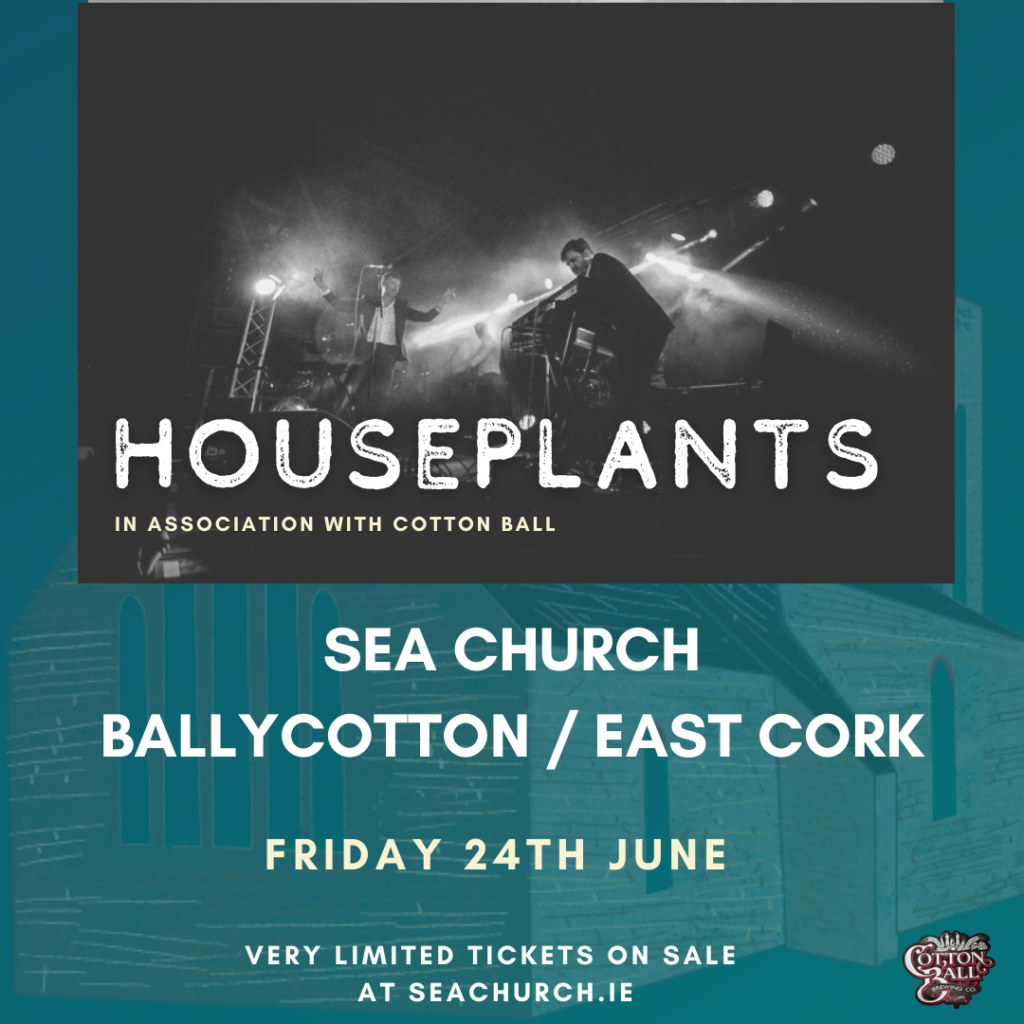 HousePlants is the exciting full-fledged creative vision of two of Ireland's most respected artists – Bell X1 frontman Paul Noonan and innovative atmospheric producer Daithí.
Debut single 'What's With All The Pine?' is peppered with playful observations courtesy of Noonan's wandering mind, forever etching little mental notes during his many virtual appointments across the past year. Noonan considers the track "an attempt to speak to one of the phenomena of this time; the sometimes soul-crushing Zoom calls, the efforts to convey a certain taste or togetherness with our backgrounds – while all around us is going to shit! – having a snoop, an interest in others' private spaces and a certain judgy-ness around it all."
For both artists, the project represents reclamation amidst a significantly difficult era for creative souls across Ireland and beyond. "There's a community of music makers who mainly see each other at gigs and nights like the Choice Music Prize that feels somewhat atomised in the void of lockdown," he says. "One of the nicer things about this time is that artists have been checking in on each other. It feels like lots of people are doing what we did."
That sense of camaraderie and community is hard-wired into the music of HousePlants. A new tribe for modern times. All welcome.