Charolais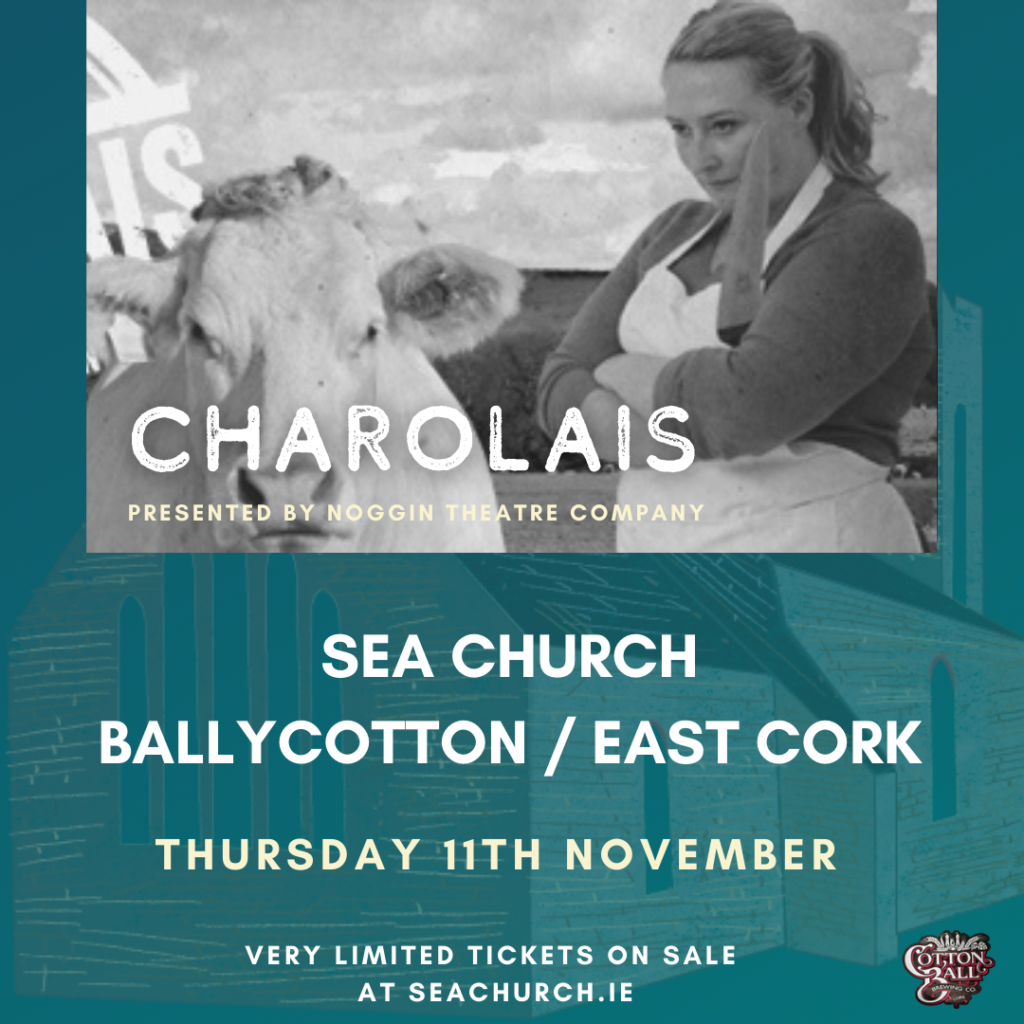 November 11
@
9:00 pm
–
10:30 pm
'Charolais' takes the age old story of female jealousy and gives it a new
twist: the other woman is cow, a literal one, a purebred Charolais (French)
heifer. Noni Stapleton plays Siobhan, whose farmer boyfriend devotes
considerable attention to his prize heifer at the expense of his very
pregnant and disgruntled girlfriend. Siobhan has developed a homicidal
jealousy for this Charolais and is feeling equally murderous towards her
snobbish soon-to-be mother in law. A dark comedy of love and longing:
rarely in theatre are the challenges of farming life and the joy of sex
expressed so frankly or with such charm.
Press Reaction:
"It is a sweet treat of a script too, affectionate, grounded, and steamy with
activity in the cowshed…
Charolais is all heart" ★★★★★ Edinburgh 49
It's an unusual tale, as beautifully written as it is acted. This is truly an
object lesson in characterisation." ★★★★★ Bouquets & Brickbats Ed
Fringe 2015
"The last thing you would expect in an Irish rural drama is a parody of
Edith Piaf. But Stapleton, singing 'La Vie en Rose' and speaking in
Franglais, is all Gallic sexiness, luxuriating in a French accent, and
conveying what an unsophisticated Irish girl might not otherwise be able
to". ★★★★ Irish Examiner
"A fast-paced, witty, and intensely emotional tale filled with laughter, loss
and despair". ★★★★ Irish Times
"Stapleton is a joy to watch and she knows her audience. Love, family and
loss all combine at the finish to create a charming piece of theatre. Well
worth the venture. A truly enjoyable show".
★★★★ The Public Reviews Click HERE for links to all reviews
AWARDS
Winner of the Stewart Parker Major Bursary Award 2015
Winner of the Bewley's 'Little Gem Award' – Dublin Fringe
2014
Winner BOUQUETS & BRICKBATS Monologue Play
Edinburgh Fringe 2015
Finalist Susan Smith Blackburn Prize 2015-2016
Shortlisted for 'Best Theatre Script' 2014 Irish Writer's Guild
Awards
Silver Radio Award Winner 'Best Performance by an Actress'
in the New York Festivals International Radio Program
Awards.
Bronze medalist in PPI Radio Awards
5th place in Prix Europa 2015 – Radio Drama Category